This page is a Tribute to all those brave animals who have paid the ultimate price to see the other side of the road. Some lay by the side of the road as a monument onto themselves. Some become part of the road, sending a piece of themselves along with every passing vehicle. Yet others give themselves as an offering of food to all the roadside scavengers. Judge for yourselves which is which.
A young lady informed me that due to the plumage and feather patterns this is a Great Horned Owl. Although I don't wish to argue and it could indeed be an owl, I question whether it's a Great Horned Owl. If you have an opinion, please let me know! todd@toddbits.com We're going to just leave it an owl. Thanks Redtailed Lady!!
Owl in Morning Owl at late afternoon
Got any Ideas what this one is? Email todd@toddbits.com a few days later
Raccoon

Deer
Have you ever had your butt chewed like this crow bait?
Fox

Jack Rabbit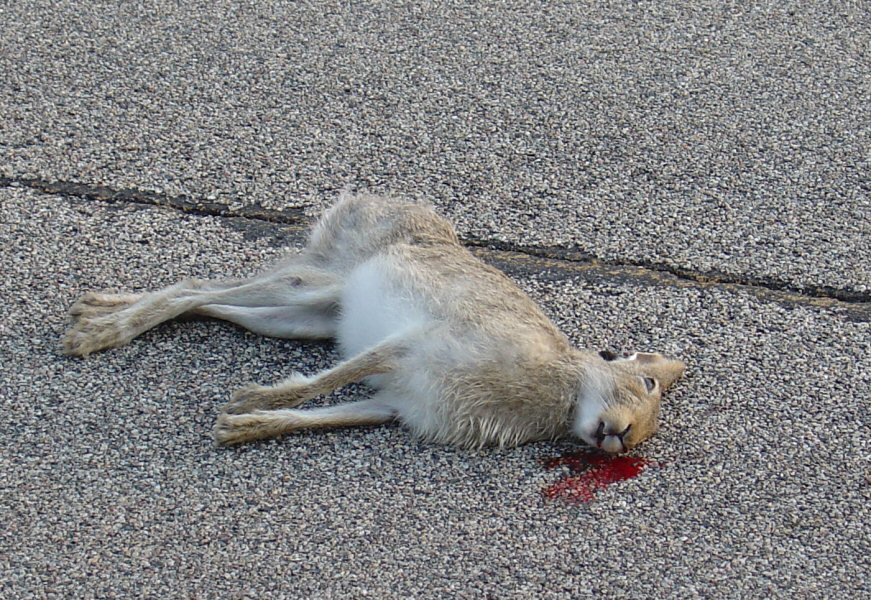 Skunk